Innovations in Stainless Steel Drainage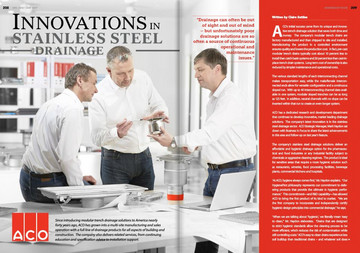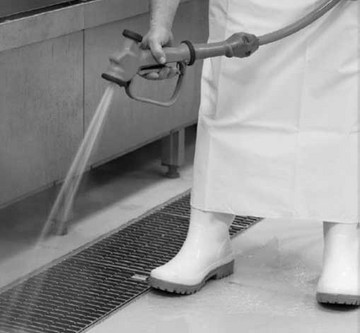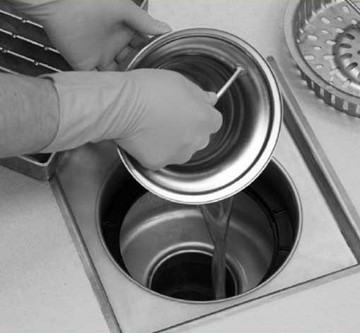 Business Focus Magazine - December 2016
by Claire Suttles
ACO's initial success came from its unique and innovative trench drainage solution that saves both time and money. The company's modular trench drains are factory manufactured and then shipped to site and installed. Manufacturing the product in a controlled environment ensures quality and lowers the production cost. In fact, pre-cast modular trench drains typically cost about 10 percent less to install than catch basin systems and 20 percent less than cast –in-place trench drain systems. Long term cost of ownership is also reduced by simpler maintenance and operational costs.
The various standard lengths of each interconnecting channel makes transportation easy, while the male/female interconnected ends allow for versatile configuration and continuous sloped run. With up to 40 interconnecting channel sizes available in one system, modular sloped trenches can be as long as 125 feet. In addition, neutral channels with no slop can be inserted within that run to create an even longer system.
ACO has a dedicated research and development department that continues to develop innovative market leading drainage solutions. The company's latest innovation is in the stainless steel drainage sector. ACO Strategic Manager, Mark Haydon sat down with Business in Focus to share the lasts advancements in this area to follow up on last year's feature.
The company's stainless steel drainage solutions deliver an affordable and hygienic drainage option for the pharmaceutical and food industries or any industrial facility subject to chemicals or aggressive cleaning regimes. The product is ideal for sensitive areas that require a more hygienic solution such as restaurants, wineries, food processing facilities, beverage plants, commercial kitchens and hospitals.
"At ACO, hygiene always comes first," Mr. Haydon explains. "Our HygieneFirst philosophy represents our commitment to delivering products that provide the ultimate in hygienic performance." This commitment-and R&D capability-has allowed ACO to bring the first product of its kind to market. "We are the first company to incorporate and independently certify hygienic design principles into commercial drainage," he says.
"When we are talking about 'hygienic', we literally mean 'easy to clean'," Mr. Haydon elaborates. "Drains that are designed to strict hygienic standards allow the cleaning process to be more efficient, which reduces the risk of contamination while still controlling costs". ACO's easy to clean drains experience less soil buildup than traditional drains – and whatever soil does accumulate is easier to remove, right down to the microbiological level. Furthermore, ACO's grates and removable parts have rounded corners so the product is safer to handle the cleaning process than other options available in today's market.
These attributes make the product stand out from the competition. "What we see in the market is a lot of floor drains and drainage solutions that are non-hygienic and have crevices and surfaces that actually trap and hold soil and are very hard to clean. You are generating problems for yourself in these environments because you can't clean it, and if you can't clean it, that means that the pathogens and the microbes are going to remain and there is obviously a risk associated with that." Research shows that 70 percent of positive screenings for listeria in the food processing environment are found in drains.
A sanitary processing environment is imperative in the food industry and maintaining a hygienic, easy to clean drainage system that helps achieve this. "Drainage can often be out of sight and out of mind – but unfortunately poor drainage solutions are so often a source of continuous operational and maintenance problems," Mr. Haydon points out. "In the food processing environment, poor hygienic drainage is a potential source of contamination. We've all seen the headlines about outbreaks of listeria, salmonella and other pathogens in our food. In order to protect the quality and integrity of our food, steps must be taken to reduce the risk of contamination. An important component of this is keeping the processing environment sanitary." Research shows that drains can contribute up to 30 percent of the total bacteria contamination risk within the food processing area.
The challenge of maintaining food safety has increased as consumer preference trends move toward cost savings, wellness, and convenience. "Food consumption preferences are changing. Today's consumers require products that are fresh, easy to prepare with little or no heat treatment and fewer preservatives. The food industry needs to accommodate these preferences but also reduce the risk of food contamination."
When the food industry fails to maintain food safety standards and contamination occurs, the results can be disastrous for public health and for the affected business. "Brand names can be damaged in minutes through our hyper-connected society," Mr. Haydon points out.
The government continues to increase regulation to boost food safety. The FDA Food Safety Modernization Act (FSMA) Preventative Controls for Human Food aims to make food producers proactively prevent food contamination rather than react to problems or foodborne illness outbreaks when they occur. ACO's stainless steel drains can help the food industry achieve these preventive measures.
The company's stainless steel drains have earned NSF/3A certification, demonstrating their effectiveness at preventing contamination. Specifically, the company's hygienic floor drains, hygienic floor troughs and hygienic cast and ladder grates for the hygienic floor drains will now display the NSF/ANSI 3A 14159-1-2014 certification mark to show that their hygienic performance complies with the strict standards and procedures of the NSF/3A.
The achievement is an industry first. "As a responsible manufacturer and business partner, ACO has become the first and only drainage company to obtain NSF international is a not-for-profit, non-governmental organization recognized as a world leader in standards development, product certification, education and risk-management for public health and safety.
ACO's innovative solutions are affordable and adaptable to a broad range of circumstances. "ACO's stainless products are competitive against existing products in the market." says Mr. Haydon. The competitive against existing products in the market," says Mr. Haydon. The company recommends one-piece units as the most hygienic solution for high-risk zones. "If the optimum drainage solution ends up being long runs-10 to 20 foot-then it can have an impact on transport options and costs, but it's a tiny percentage overall. What is important to look at is the lifetime cost of ownership with stainless drainage solutions. The benefit is reduced downtime for cleaning and maintenance due to the advanced hygienic design and manufacturing technologies. Additionally, the risk of employee and customer accidents is lowered due to rounded internal corners and anti-slip features on the grates. These tangible benefits combined translate to much lower lifetime ownership costs."
ACO's products have become so popular that the company recently opened a new manufacturing facility to meet the demands of the United States' northeastern market. The company's original factory, located in Chardon, Ohio, was unable to accommodate the growing production needs, so a site 16 miles away in Mentor, Ohio was selected that could handle the company's expanding needs, increasing product capacity by 35 percent. The stainless steel manufacturing facility in Casa Grande, AZ location has also been expanded to accommodate the growth of the company's stainless steel division.
As the company continues to expand, the team plans to keep leading the market across a wide range of drainage solutions. "ACO has an ongoing commitment to very high standards of manufacturing and to research-led product development, which ensures its products deliver optimum hygienic performance," Mr. Haydon summarizes.
The company will continue to work closely with flooring companies on the drain-to-drain interface research to ensure a durable and safe connection, and with a product portfolio that includes products to collect, clean, hold and release water, ACO is the leader surface water management solutions in both internal and external applications.
As the first drainage manufacturer to become a member of EHEDG (European Hygienic Engineering and Design Group), ACO will continue to work in close cooperation with the rest of the industry to develop new guidelines for hygienic drainage in the food processing industry around the globe. After nearly 40 years of growth and success in the American market, ACO is well placed to lead the industry while forging ahead into new, innovative territory.